Stainless steel floor drain has good tensile strength, ductility, and toughness. It can resist high-speed water erosion at up to 30 m/s. It is also corrosion-resistant, with a service life of more than a hundred years. Moreover, a thin chrome-rich oxide film on its surface provides excellent corrosion resistance.
This commercial grade drain strainer will keep debris from clogging up your floor drain. Perfect for food processing plants and restaurants, this strainer has a bar handle to easily remove it and fits most 10cm drains. Stainless steel construction keeps debris out and prevents overflow.
A perforated stainless steel floor drain strainer is designed to fit into a standard commercial floor drain and will catch any debris that might clog it. It also allows excess water to drain efficiently, keeping floors dry. Made from durable ABS plastic, the perforations on the stainless steel floor drain strainer will hold debris and trash and prevent clogging. This type of strainer is ideal for restaurants, manufacturing plants, and breweries.
Perforated stainless steel floor drain strainers are a great choice for industrial applications. The material used to make them is strong and durable, and is also easily removable. These floor drain strainers are also available in #10 mesh for added durability.
Durable stainless steel floor drains can handle harsh environmental conditions and last for a long time. Made from 304 grade stainless steel, they resist rusting and maintain their original integrity over time. The only downfall of stainless steel floor drains is the fact that they may develop scratches or nicks, but they are unlikely to corrode. Another benefit of stainless steel floor drains is that they are easy to clean and are resistant to lime-scale deposition.
Stainless steel is one of the most sustainable materials available today, with a low life cycle cost. Stainless steel is also 100% recyclable, meaning that no material can go to waste after it is used. Its low cost of production also makes it a popular choice for floor drains and other water-related products.
If you are thinking about installing a floor drain for your bathroom, stainless steel is a great choice. This type of material is easy to clean and maintain. Stainless steel tubes are completely recyclable and can be operated in temperatures from -270 degC to 400 degC without deterioration. In addition, stainless steel is one of the least expensive materials available. It is also easy to produce in various sizes and shapes, thanks to modern steelmaking techniques.
Stainless steel is also very easy to clean, which is crucial in the food industry. Because it is so easily cleaned, it reduces the possibility of attracting pathogens. This ease of cleaning also reduces costs and downtime. Stainless steel drains are made with a smooth surface, which minimizes the chances of bacteria or rust growing on the drain. They are also corrosion-resistant, which means that they don't require any internal coatings.
product name:
Floor drain bounce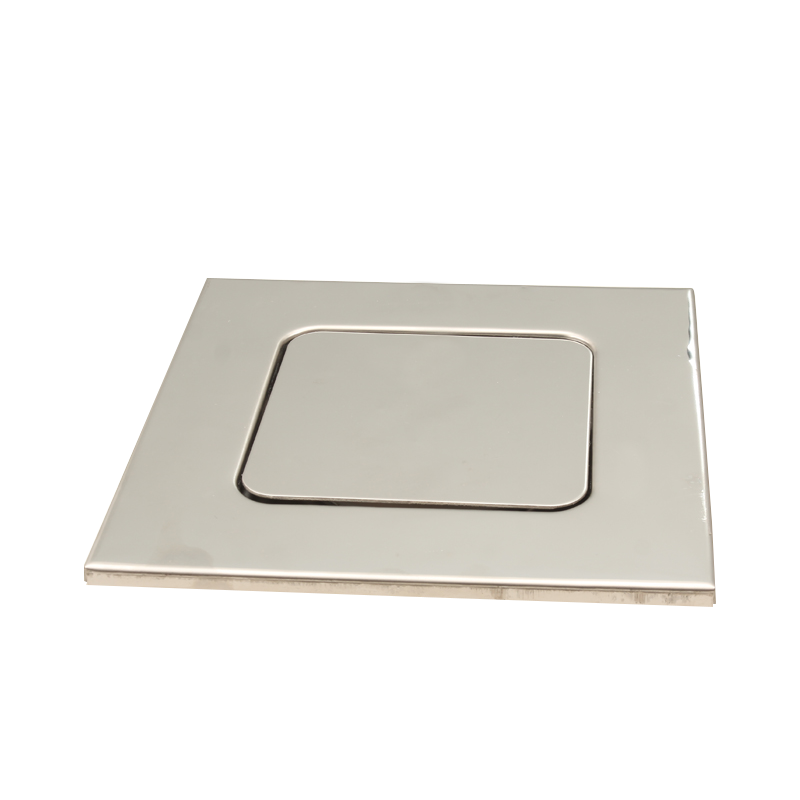 Product description:
Compare to other suppliers, our advanteges are: 
1. High quality guranteed, we dont lead you to buy cheap products with low quality, quality is our soul. 
2. Do more and faster for customers, this is our method
3. Only when customer wins, we win, this is our idea. 
4. We reject to make high profit from any deal, because only customer win, we win this is our idea. 
5. Free sample except the air freight
6. 24 hours response
Welcome to mail: amy9616@163.com  or call  86-0576-88127977