You might be wondering what is involved in installing a new shower faucet. While most people think of this job as a fairly simple project, there are some things you need to know before starting. First of all, you must know how to measure correctly and use appropriate tools. Also, make sure that you have adequate space to install your new shower faucet. In addition, you should be prepared to drill holes and work with copper pipes.
Depending on the material of your shower surround, you might need to cut a hole to install your new faucet. If your surround is fiberglass or acrylic, you can use a jigsaw to cut a hole. Make sure to use a fine blade so you don't damage the surround. You can also use tape to protect the surround from chipping and scratches. Once you've cut the hole, use a jigsaw to cut along the line of cut. Be careful not to hit the pipe and should move the blade slowly to avoid cutting it.
Before you buy a new shower faucet, it's important to determine the model number of the one you're replacing. The model number is usually located on the packaging or manual instructions. While most people throw away the packaging material after use, others keep it for future reference. Once you know the model number, you can start the replacement process.
The type of faucet that you're replacing will depend on how it operates. A single-handle faucet, for example, features a single handle for hot and cold water, while a two or three-handle model has separate handles for the hot and cold water pipes. Three-handle faucets have an extra lever that works as a diverter.
Before replacing a shower faucet, be sure to shut off the water supply. If the faucet is attached to the countertop with nuts, unplug them. Then, use a headlamp to remove the nuts and then unscrew the faucet. You may want to take a picture of the old faucet to make reinstallation easier.
Remove the old shower faucet by unscrewing or pulling the parts off the wall. You'll find these parts slightly above the wall or near the plumbing pipe. If you don't have a screwdriver, use a channel lock to unscrew them. You can also remove them by turning the screws counterclockwise. Be sure to check the screws to make sure that they're in the right place. In some cases, you'll need to remove the old cartridge and then install the new one.
Identify the leak that has impacted the faucet's performance. You may be able to fix it with some patience, but you'll need a step ladder to reach the area where the leak was. It's important to turn on the water main again after replacing the faucet. Once it's fixed, test it again to see if it's leaking again.
product name:
TY-015 chrome finish stainless steel 304 kitchen mixer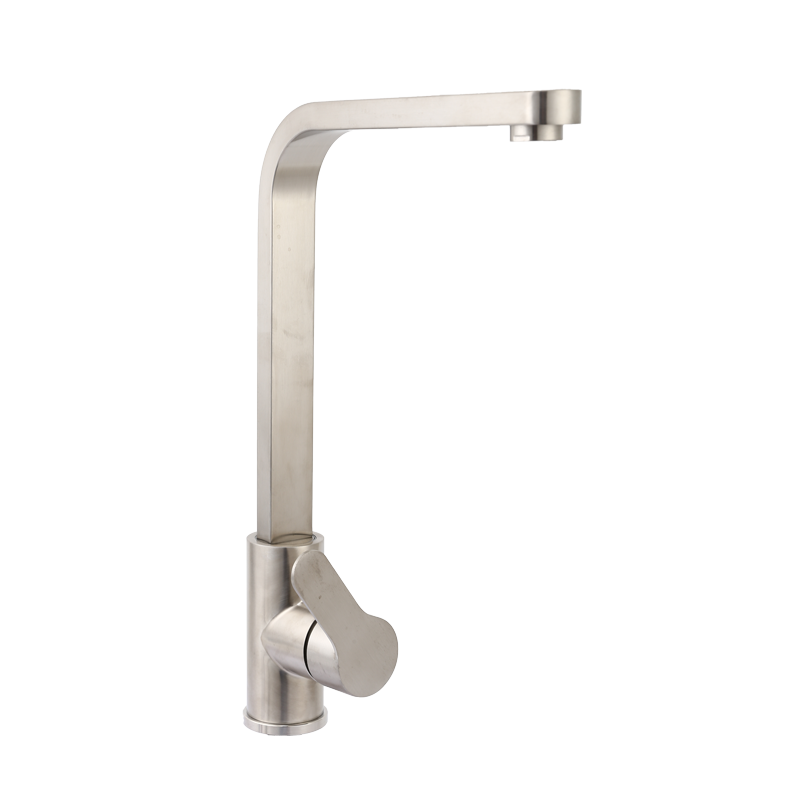 Product description:
Type: Basin Faucets
Warranty: 2 years
After-sale Service: Online technical support, Return and Replacement, Other
ApplicationBathroom/Hotel, Bathroom/Hotel/School
Design Style: Modern
Place of Origin :Zhejiang, China
Model Number: TY-015 
Number of Handles: Single Handle
Style: Contemporary
Product Name: Chrome finish stainless steel 304 kitchen  mixer
Body Material:Zinc Body
Zinc Handle Zinc Alloy Handle
Cartridge Lifetime :500000 Cycles ON/OFF
Delivery time: 20 Days
MOQ: 1 Pc
Guarantee :2 Years
OEM and ODM: Accept
Package: Can be customized
Welcome to mail: amy9616@163.com  or call  86-0576-88127977