A double handle shower mixer is a type of shower faucet that features individual controls for hot and cold water. The two handles adjust the temperature of the water to the desired level. This style of mixer is generally found in professional and residential settings. When selecting a double handle shower mixer, you should consider your needs, your personal tastes and the style of your bathroom.
A dual user safety system helps prevent bacterial growth and offers anti-scald protection. Some designs also have non-return valves. These features are important to ensure the safety of your family. In addition to preventing bacteria growth, a double user safety system will ensure that your shower is as hygienic as possible.
Before installing a double handle shower mixer, it's important to determine where the hot and cold pipes are located in your home. You can loop in water supplies from a tap or from the hot and cold pipes nearest the mixer. However, before you hook up the two pipes, you must turn off the main water supply and drain the pipes. If you don't follow these steps, you will risk leaking water. Once you're sure the pipes are in the proper locations, you can begin installing the shower head and installing the shower stopcock.
Installing a double handle shower valve requires some special tools. A plumbing outlet or home improvement warehouse can help you buy the correct valve for your shower. Be sure to measure the distance between the pipes to ensure that the valve you purchase fits in the correct location. You can also use a handle puller to remove stubborn handles.
A double handle shower mixer has two handles, one to control the temperature and the other to control the flow of water. These mixers can be used with overhead or handheld showers. A three-way shower valve can be used if you want to switch between shower heads with one control. A thermostatic shower valve can also be used to control the temperature of the water.
A double handle shower mixer is more convenient than a single handle shower. A thermostatic valve has a pressure balancing valve. A pressure balancing valve can be installed in an older home to prevent pressure fluctuations. However, it's more expensive than the other two. Also, it may not control the temperature of the water.
product name: 
Y1064-1 Dual handle wall-mounted bath mixer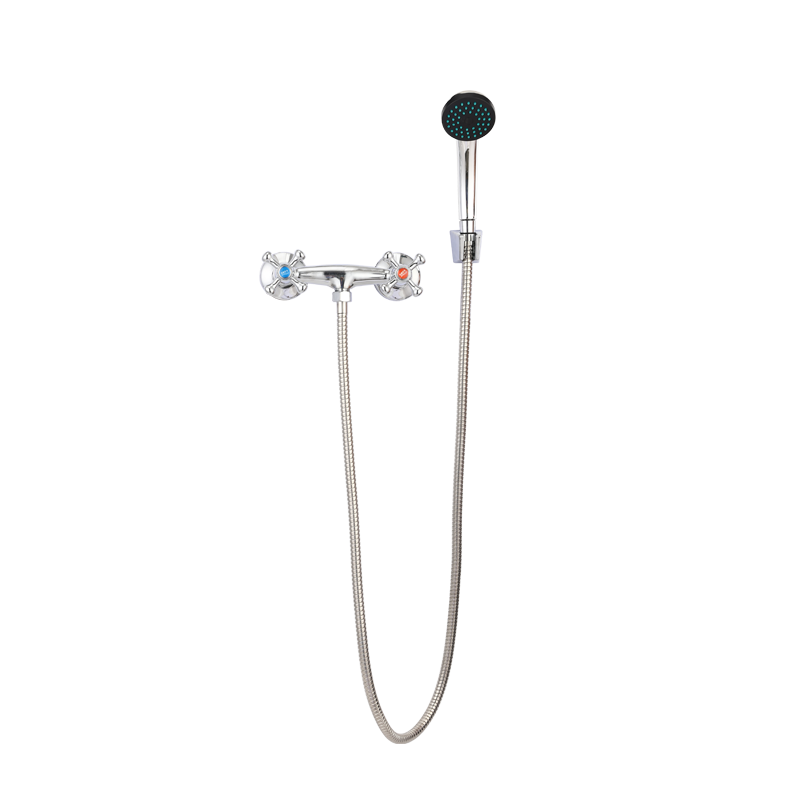 Product description:
Type Kitchen Faucets
Warranty 2 years
After-sale Service Online technical support, Return and Replacement, Other
Application Bathroom/Hotel, Bathroom/Hotel/School
Design Style ModernPlace of Origin Zhejiang, China
Model Number TY1064-1 
Surface Treatment Polished
Faucet Mount single Hole
Installation Type Deck Mounted
Number of Handles double Handle
Style Contemporary
Valve Core Material Ceramic
Product Name Dual handle wall-mounted bath mixer
Body Material Zinc Body
Zinc Handle Zinc Alloy Handle
Cartridge Lifetime 500000 Cycles ON/OFF
Delivery time 20 Days
MOQ 1 Pcs
Guarantee 2 Years
OEM and ODM Accep
Package Can be customized
Welcome to mail: amy9616@163.com  or call  86-0576-88127977